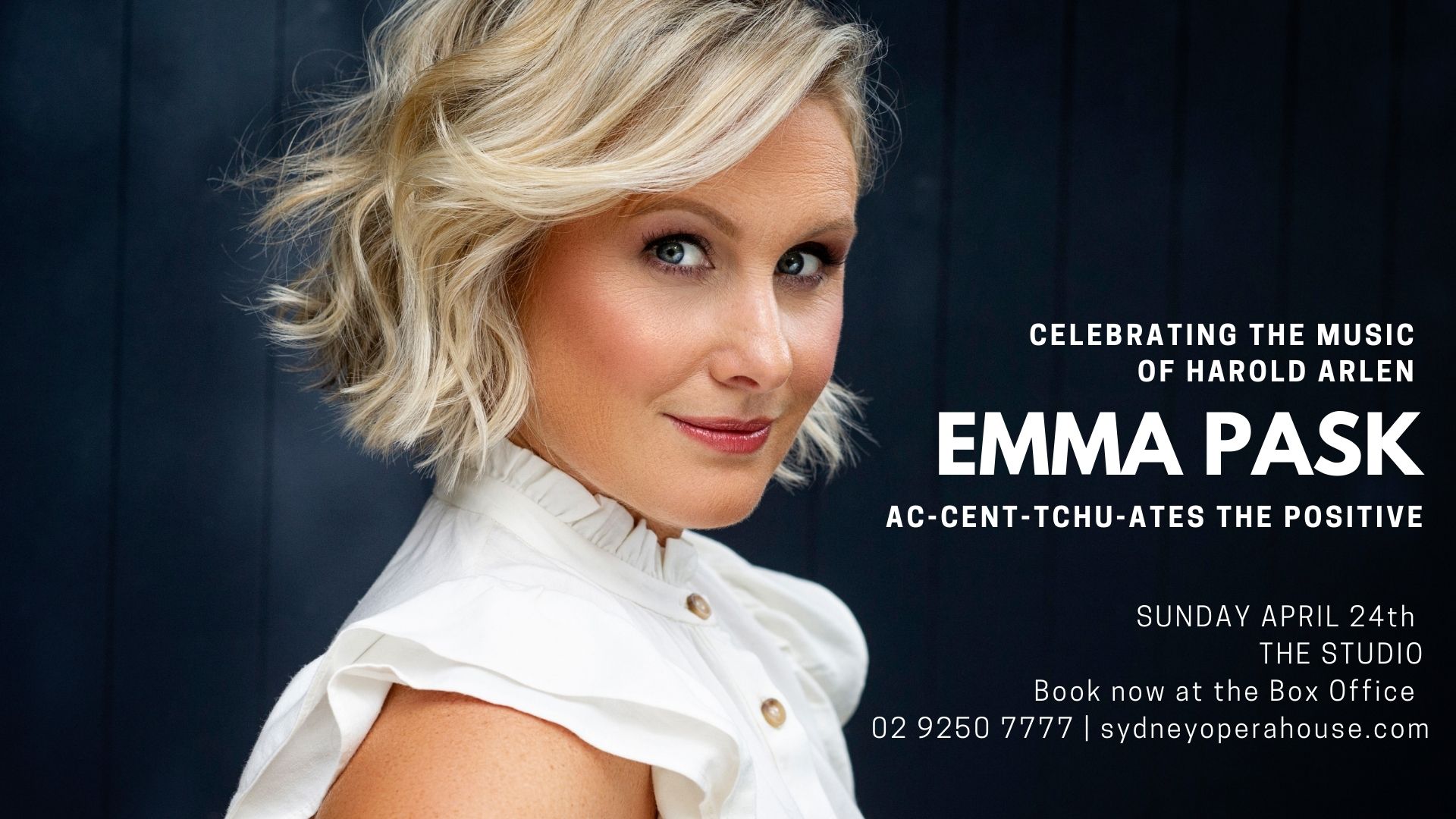 "Ac-Cent-Tchu-Ate the Positive" Emma Pask celebrates the music of Harold Arlen

| | |
| --- | --- |
| | April 24, 2022 |
| | 7:30 pm |
| | Sydney |
| | The Sydney Opera House |
Award winning Jazz Vocalist Emma Pask shares an intimate portrait of a genius whose work is a pillar of the Great American Songbook.
Emma Pask's Accentuate the positive
Over the Rainbow, Get Happy, Let's fall in love, I've got the world on a string, Stormy Weather are just a few of Harold Arlen's well known compositions. Arguably one of the worlds greatest composers, at a gathering of songwriters George Gershwin called him "the best of us." Irving Berlin agreed.
Paul McCartney sent him a fan letter and became his publisher.
Bob Dylan wrote of his fascination with Arlen's "bittersweet, lonely world."
Arlen believed his music was 'from a place outside himself', he had experienced great joy along with heavy tragedy, yet throughout his life, the beautiful songs kept coming.
Come rain or Come shine, Blues in the night, That Old Black Magic.
Emma Pask's effortless honest stage presence combined with her powerful vocal ability, will leave you spellbound and inspired as she leads you through her collection of Harold Arlen's timeless compositions.